THE MOVIE THAT STARTED IT ALL
Linda Lovelace's Dogarama was the first true animal sex movie I ever saw. It was one movie, in a collection crudely copied onto a VHS tape a friend borrowed from a friend. It was a copy, of a copy, of a copy. It was the 80's, it's how we did it back then.
There were many retro scenes on that tape, Bodil, old Color Climax stuff, all nice. But the Linda Lovelace scene was different. It was shot differently, the whole vibe was different. It was scratchy, bleached – you could barely see what was going on. But what I could see changed my game. That was the first time I ever saw a lady really getting into dog sex AND doing it properly. I had no idea who the Lady was. All I knew was that movie ignited my love for the Pet Lady, it's a love affair that has continued ever since.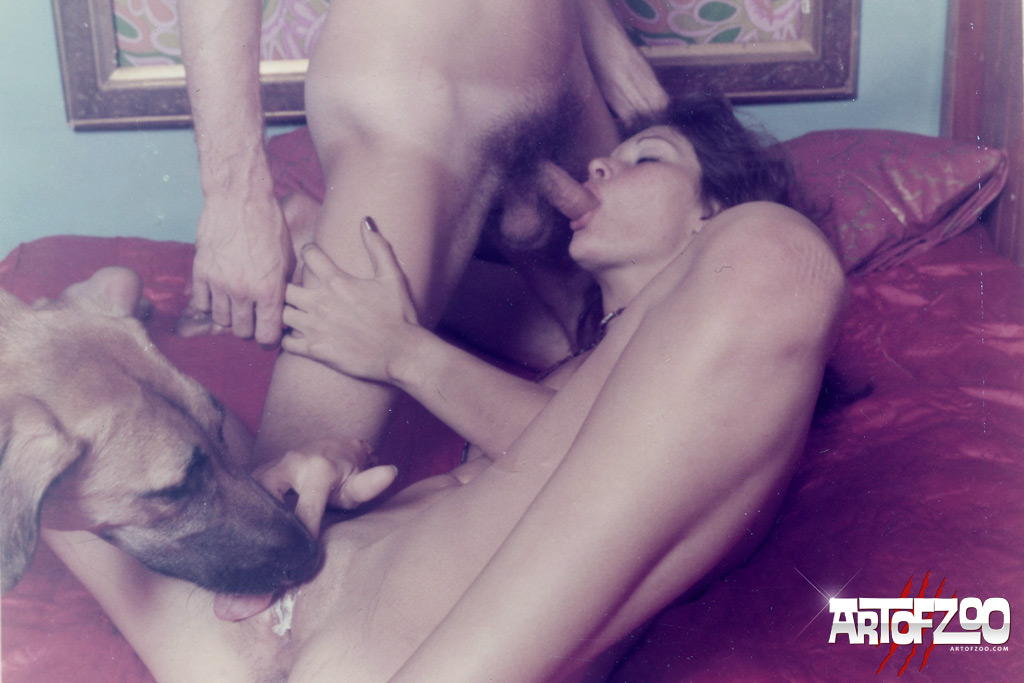 For those younger Petfans who do not know who Linda Lovelace was – well, you can Google her. Linda wasn't stunning, but still very cute. She was not the greatest intellect or the best erotic actress. Don't forget, back in those days, movies shot on celluloid often had some kind of plot. So some acting was often involved.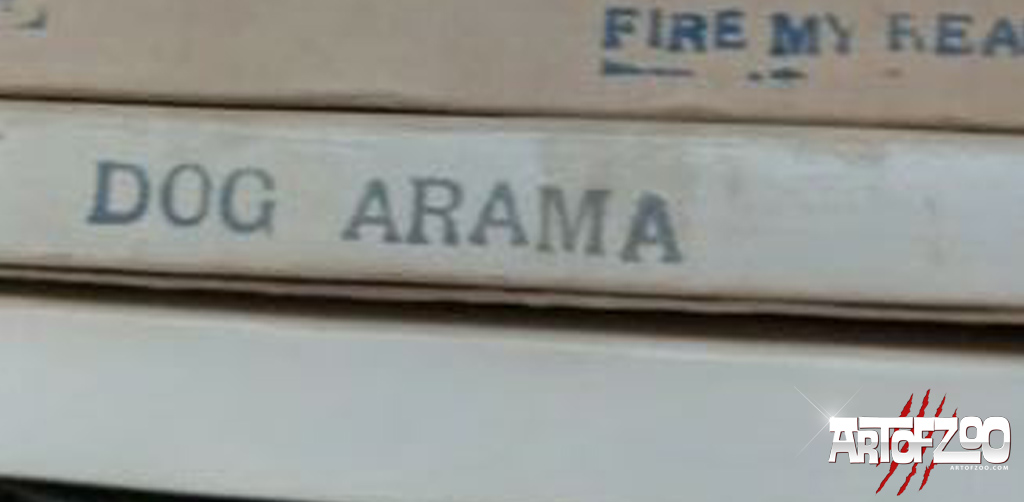 Linda Lovelace was just a cute young American girl, having fun, being naughty, and enjoying life. Linda's most famous movie is 'Deep Throat'. It's a classic straight porn movie about – not surprisingly – deep-throating. This movie was so wildly popular, it was shown in movie theatres everywhere. That single movie basically invented oral sex. Prior to this movie – sucking cock was an itch you could generally only scratch in a brothel. 'Normal' respectable ladies didn't suck cock. Until Linda. After that, everything changed. Sucking cock became as mainstream as Starbucks. Thanks, Linda 🙂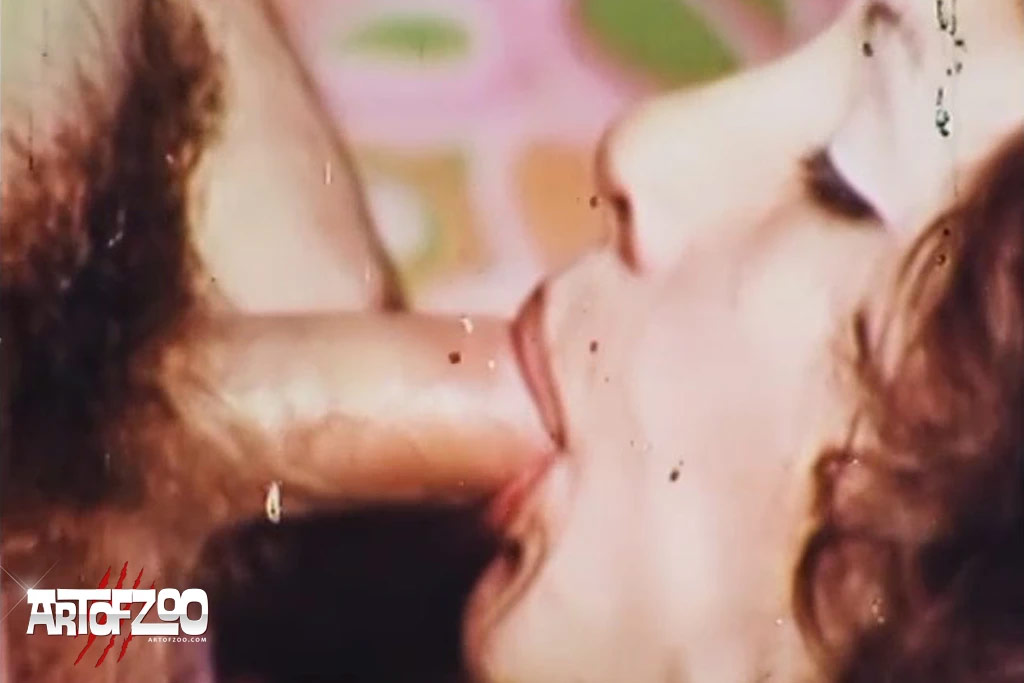 DOGARAMA
Dogarama is an iconic movie – so iconic in fact, that until fairly recently it was listed on IMDB. Rewriting this post, I'm delighted to see that not only have IMDB removed Dogarama from their listings, they have also removed Linda Lovelace entirely from their searches. She's still on there, if you hunt around – but with a severely redacted filmography. Good job IMDB, way to censor film history.
Also known as "Dog 1", "Dog Fucker", "Dog-a-Rama", "Doggorama", "Dog Arama", "Knothole" and "Ruffie". There is supposed to be a second Linda-dog movie – "Dogarama 2", "True Love Knot" – I've never seen it. If anyone has that movie, please let us know.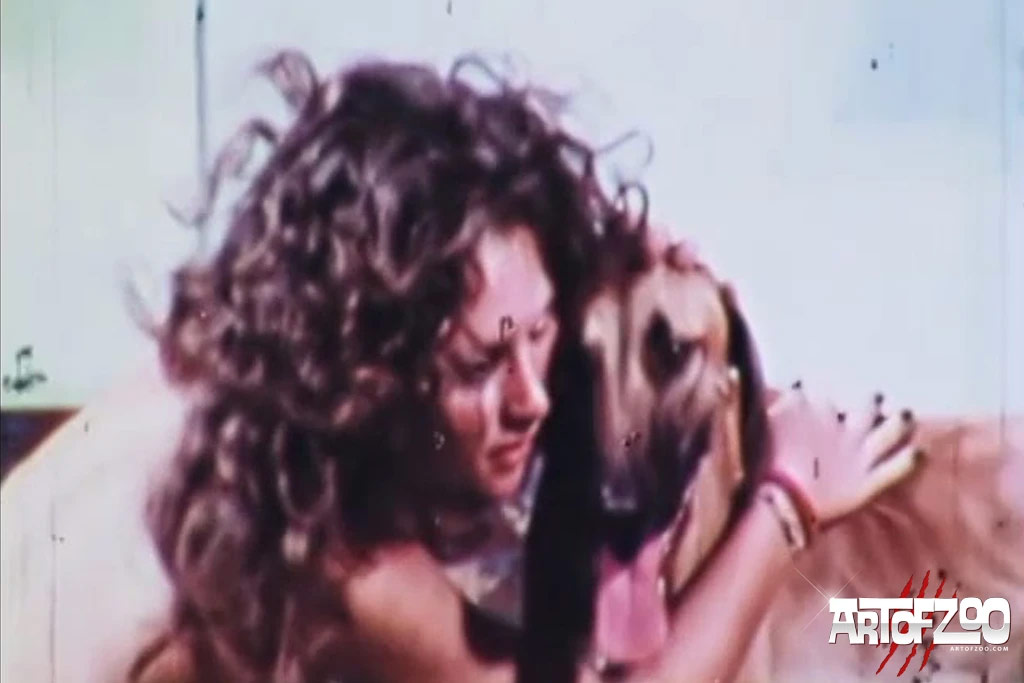 Dogarama is a very low-budget shoot – shot in a single room, with no sound. Later reels of Dogarama added a weird musical soundtrack, but the original was shot on 8mm with no microphone.
The plot is simple but memorable. Linda hooks up with Eric Edwards, and they proceed to get it on. Eric does an anal scene with Linda but cums too quickly and Linda is not happy. The Lady tries to coax Eric into a longer performance but he is not interested and pushes her away. Linda is pissed, tells him to fuck off, and flips him the bird on his way out.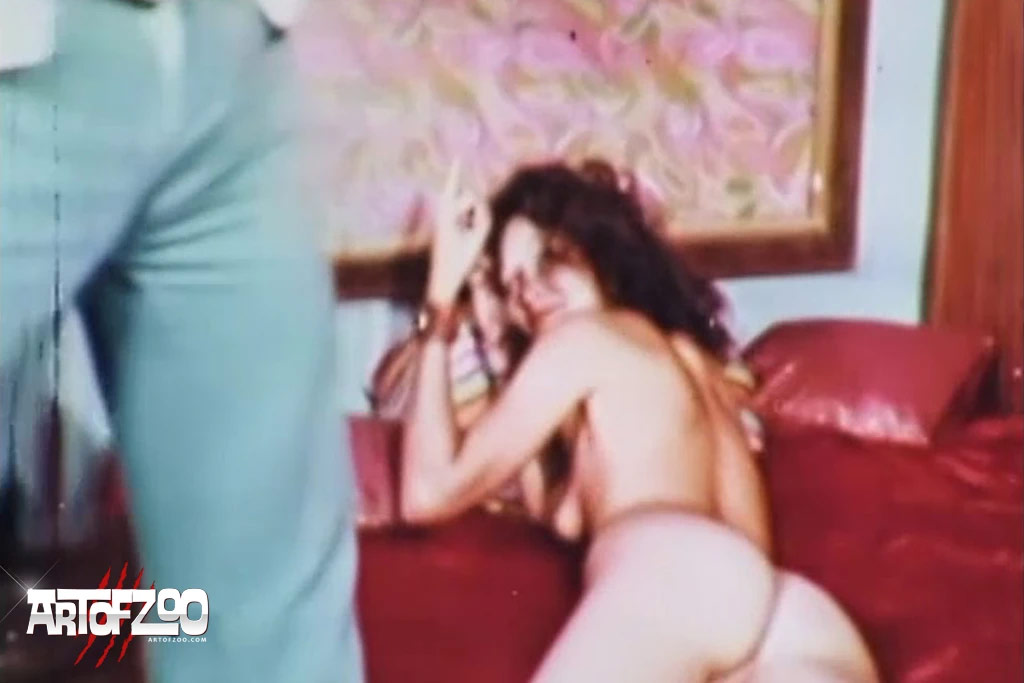 Linda's appetite for lovemaking is not yet satisfied  – she plays with her pussy and wonders what to do about that. Rover to the rescue – if Eric can't give Linda what she wants, the dog certainly can.
The dog is very into Linda, he is raring to go from the moment he gets near her. Linda plays with his cock, and seeing it peek out from its sheath, she can't resist sucking it. With the skills learned while shooting Deep Throat, she takes the dog's cock all the way down to the knot.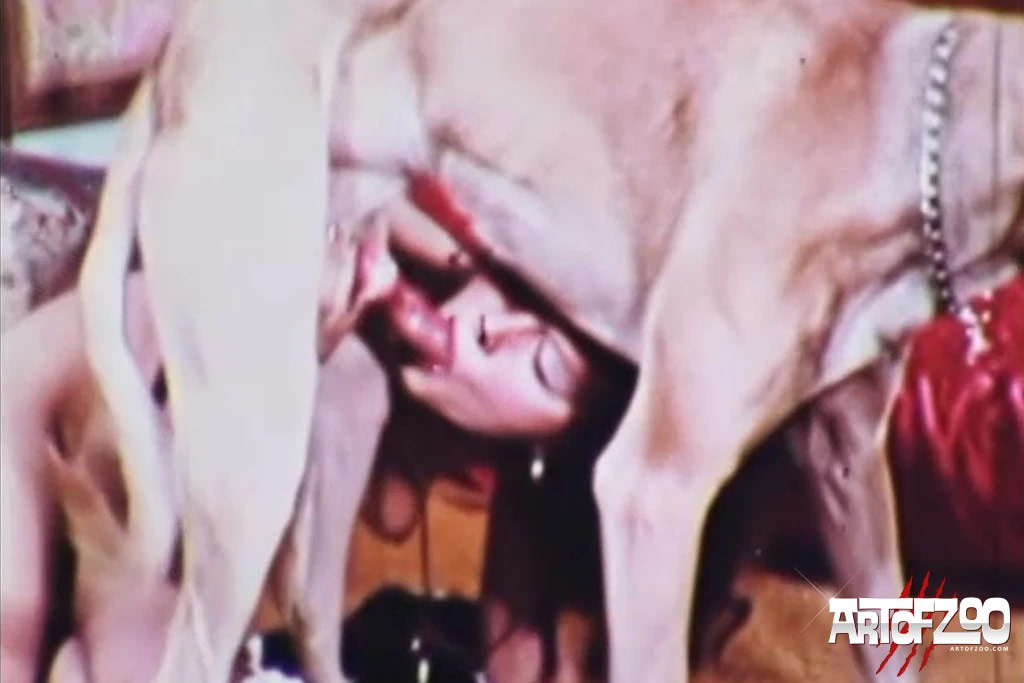 Linda flips over, and in a heartbeat Rover's cock is buried deep in her pussy and giving the Lady his all. Linda's expression the first time Rover slips into her pussy, it's perfect. Rover proceeds to fucking Linda, then fucking her again. On the bed, on the floor, this dog had some stamina. Linda even manages to fuck the dog in the missionary position, much to her apparent surprise. You can almost see the 'wow I didn't know you could fuck a dog like this' going through Linda's mind as Rover pumps into her between her legs.
What was special about this movie, at this time, was Linda's performance. The 60's and 70's were a time of free love and sexual experimentation, and the heydays of early animal sex movies. I've seen a lot of pet movies from that period, no animal porn model – not even Bodil, the so-called "Queen of Bestiality" – could fuck a dog as well, and with as much charisma as Linda Lovelace.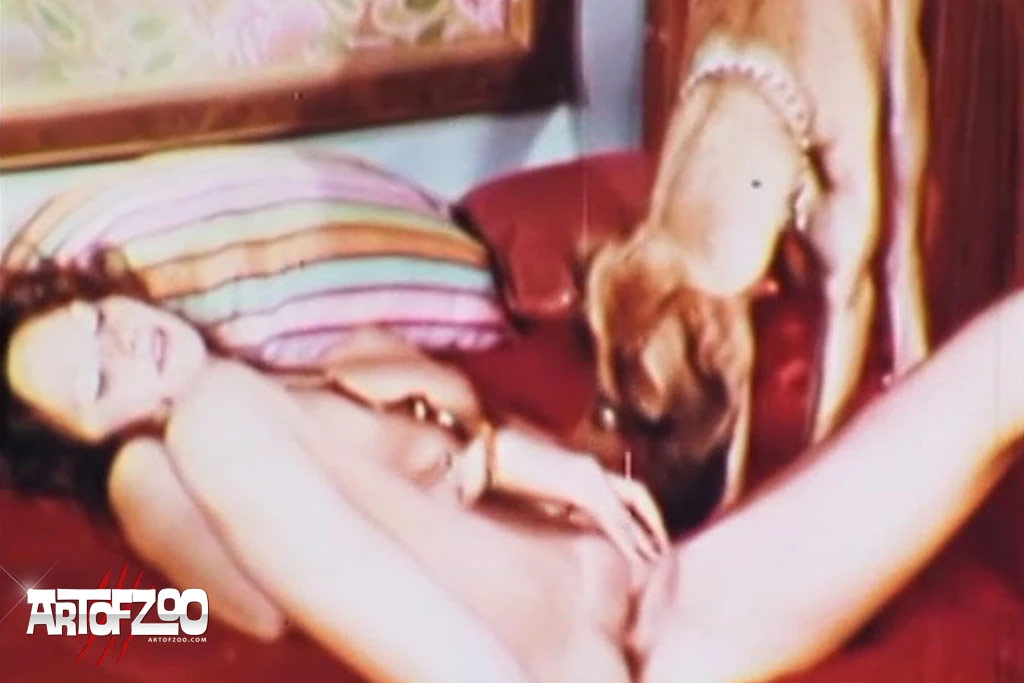 Dogarama was decades ahead of its time from a technical dog porn perspective. Linda had a shaved Ladything, a rare sight in a 70's porn movie. There are even some knot shots – kinda.
It's unclear if this is Linda's first time with a dog. A few of the things the Lady does in the movie suggest that it is her initiation – still, other things, her technique, her performance – these things are exceptionally good, and suggest it's not the Lady's first time. I guess we will never know for sure. One thing IS for sure – Linda's facial expressions and her response to the horny hound – these things made it clear that some gals actually loved dog sex as much as I loved seeing it. I expect many of you Folks too. The differentiation between Ladies pretending to enjoy sex with dogs – and Ladies actually enjoying sex with dogs – is what made this movie special.
I always wanted to do a remake of Dogarama – retro set, retro outfits, fantastic dialogue, the full business. Maybe with our Moguls on side, we'll get to see that remake one day.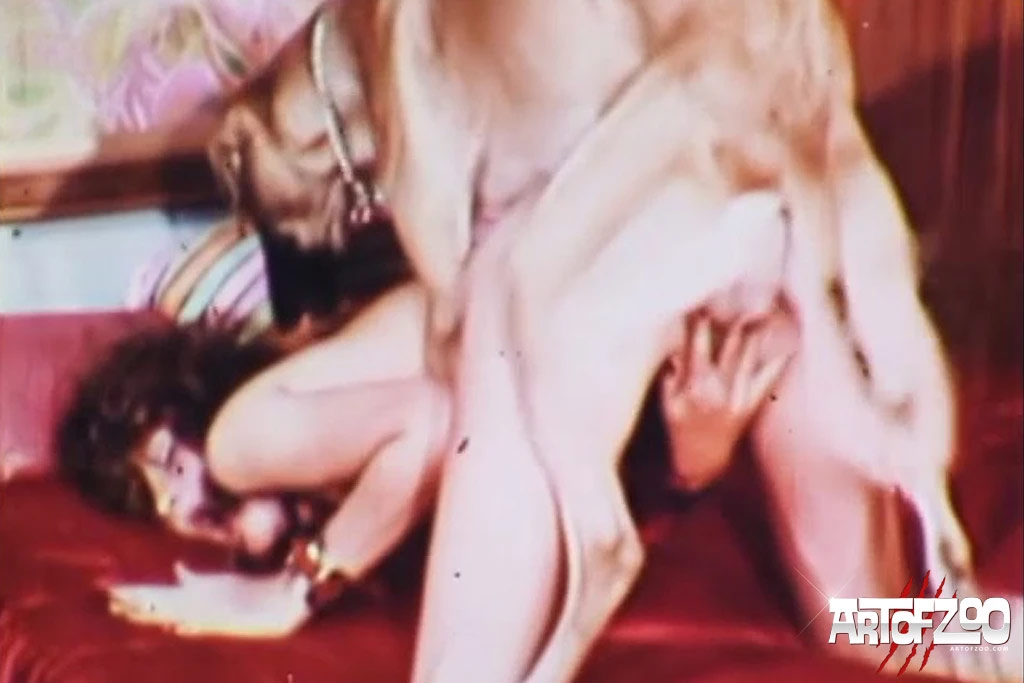 THE TRUTH ABOUT LINDA LOVELACE?
There is a small group of men who, sadly, are born genetically unattractive to women/have no penis. It's tragic, hopefully science will come up with a pill for that someday. In the meantime, these unfortunate gents can't get anywhere near a Lady. Embittered by this, they find the only way to have any contact with a Lady at all, is to harass, stalk, and otherwise act like a top asshole around the fairer sex. The internet has improved the opportunities for assholism – but even in Linda's day – you can imagine what the Lady had to put up with.
With the various gossip and hearsay, and not much concrete information from those involved in Dogarama, there are many conflicting stories surrounding the Linda Lovelace dog sex movie.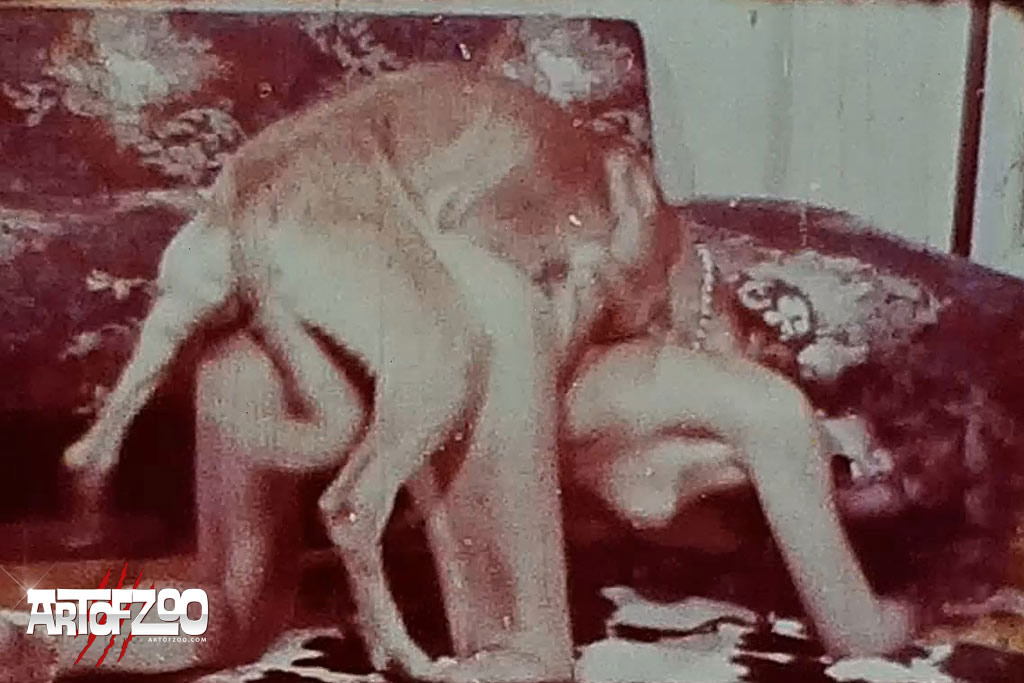 The adult movie business can be cruel. So can the 'real world'. On leaving the adult business, and considering her options and a more standard existence, I am sure Linda did not find it easy. Her Deep Throat movie, seen by just about everyone, made Linda kinda easy to spot in the job line.
There are 2 roads open to a Porn Star when she retires. She can own it – some Stars become advocates for women's rights groups and sex workers groups, and some take it to Hollywood, like Traci Lords. The other road is to try to return to a normal existence and leave the past behind. Unfortunately, fame has a habit of following you around. It is easy to see a situation, where Linda needed to say what was necessary, to survive.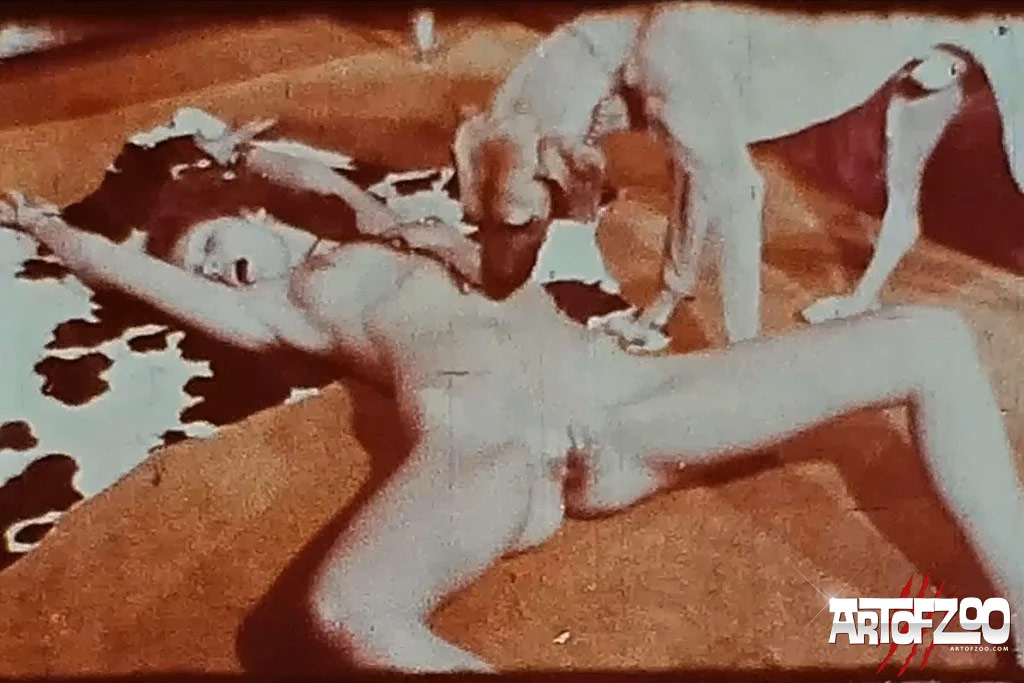 I've seen Linda acting in Deep Throat. With maximum respect to the Lady's memory, it's clear the Lady is no kind of actress. We've all seen dog sex movies featuring Ladies who enjoy it, and movies featuring Ladies who clearly don't. Dogarama shows a young woman lost in the moment, and really enjoying this exciting and very naughty experience. Despite any stories that came later, I doubt that Linda could act so badly in one movie, and act/pretend to be enjoying herself so very very convincingly in another. You couldn't fake that smile with a gun to your head. I couldn't.
That's my view, you can make up your own mind.
THE LINDA LOVELACE INTERVIEW
This interview is apparently written by/about the guys involved in the making of the movie. It's a bit crass in places. It's here for the records, in case anyone is interested.
If you are up there Linda, we applaud your work – whatever you had to do to make it through, we still think you are awesome. Rest in peace.
_________________________________________________________________
At the start of her career, Linda Lovelace costarred in Dogarama, a seedy porn loop with Eric Edwards and a dog.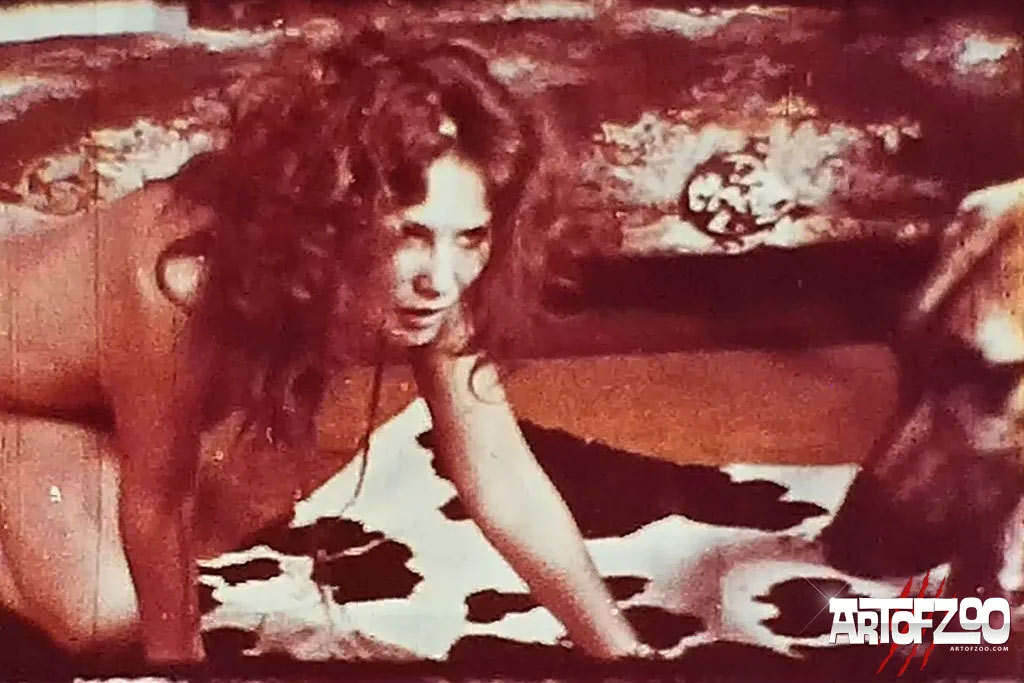 "You sure this baby knows what to do?" Bob Wolf asked the dog owner, a young man in his twenties.
"Oh, yeah, don't worry about old Norman," said the owner. "We tried him out last night and you don't have to worry about Norm. He knows the score."
"You tried him out last night," Wolf said. "You're sure that was a smart thing to do?"
"This old fellow can go all day and all night. Don't sweat it. Last night was just to remind him what to do. Him and my old lady got it on."
"He got it on with your old lady?" asked Wolf.
"Yeah, and he was fantastic. It's a good thing I'm not the jealous type."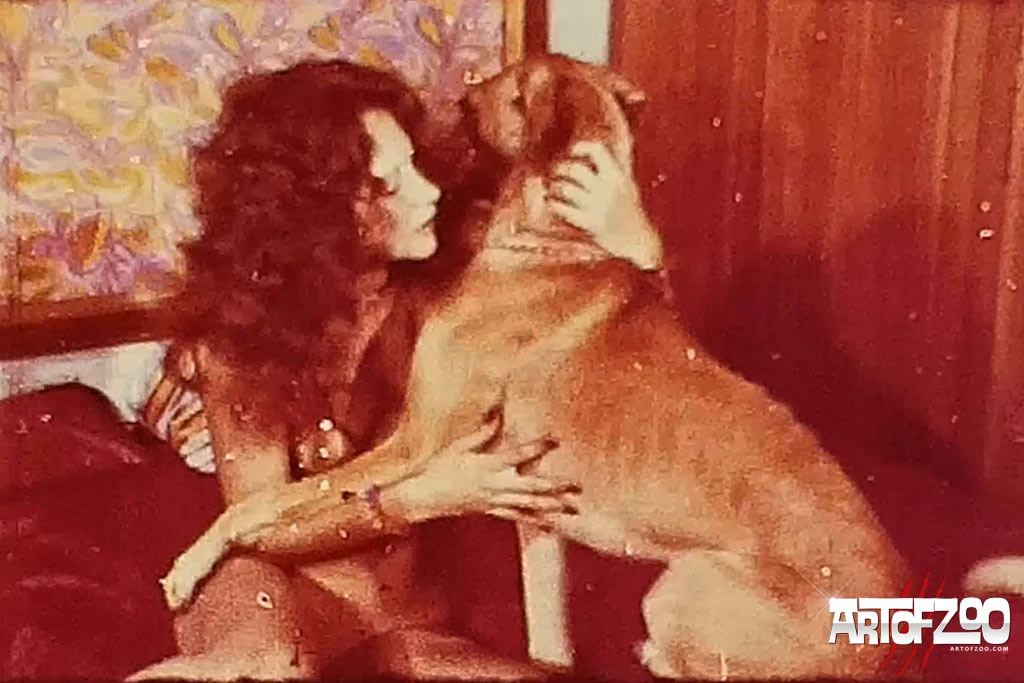 Doggarama shows Eric and Linda Lovelace indulging in anal sex before the blond stud leaves. Appearing unsatisfied, Linda looks around and sees a dog. She snaps her fingers and says "Ooooh."
Norman – the porn dog – pads over and Linda starts sucking his dick.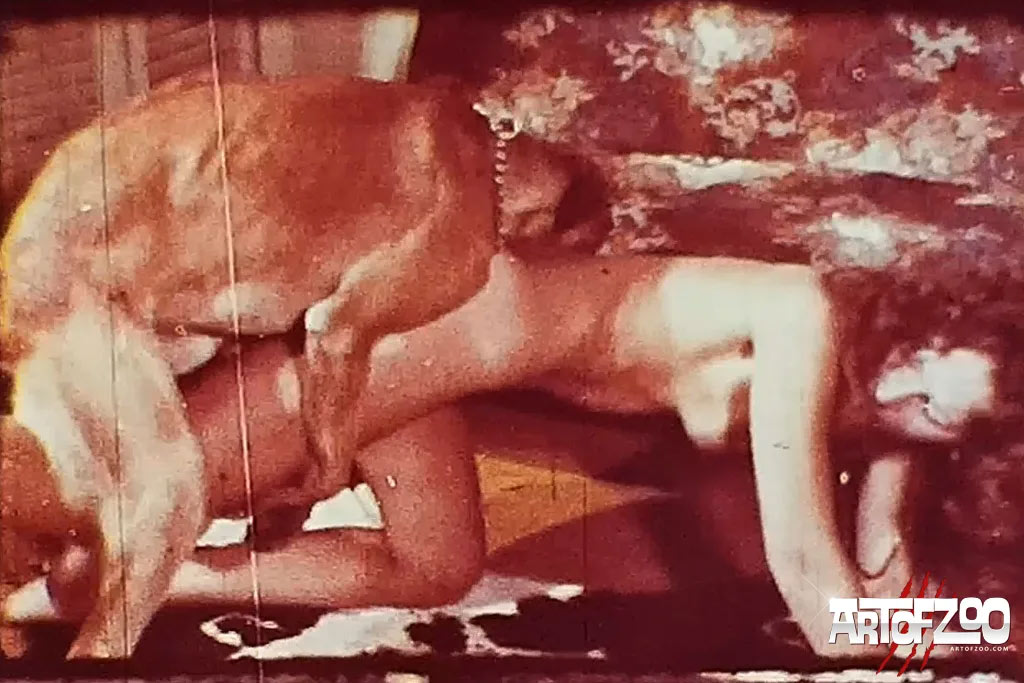 According to Eric Edwards: "I was floored. After I finished doing Linda anally, I just sat back and watched. She was really into it. I was in awe. I had never seen a woman having sex with a dog before, but it became the thing to do.
It was a strange period. There were no real laws then. The business was going any which way it could. There were stud dogs and there were losers. We'd have a strange dog come onto the set to do actress A and he wouldn't like her and he wouldn't get into it. So the actress would try placing a hot dog in her pussy and covering it with mayonnaise.
But this dog was a stud. He knew what to do. He mounted her from behind and did her doggie style. I don't know why they didn't bring any cute girl dogs for me."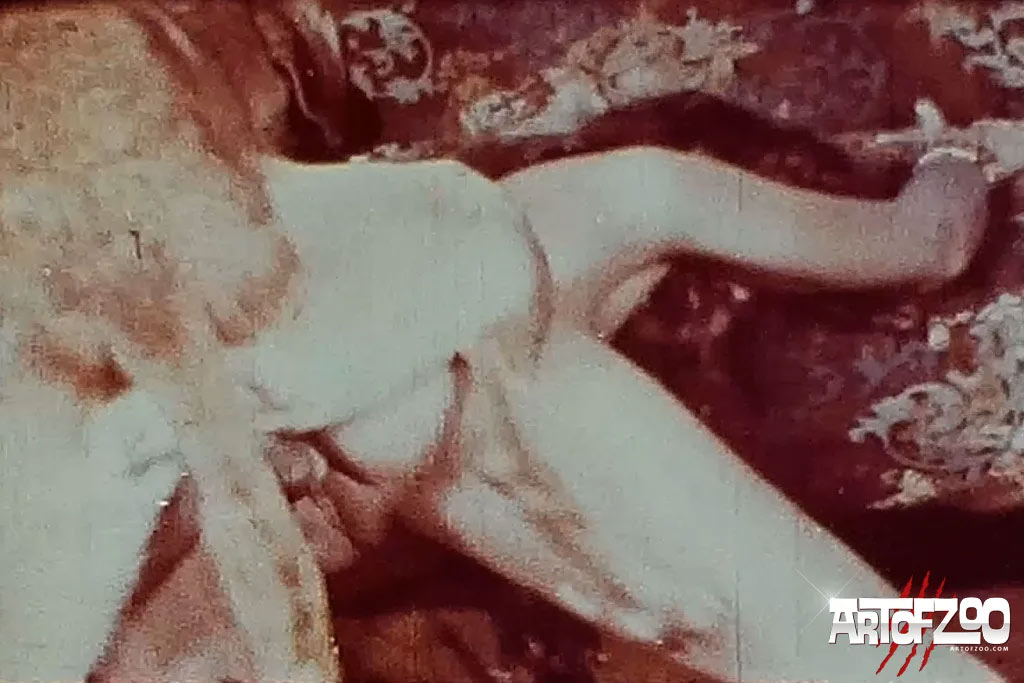 After the filming, Wolf said to Chuck Traynor, "It's too bad you couldn't bring that other broad. This fuckin' dog is game for more. Look at him – we've got a real winner here. Hey, nice dog. Good dog."
"He could've handled two easy," said Norman's the dog's owner said.
During the 1980s, Linda Lovelace claimed that she was threatened with a gun and told to perform sex on the dog or die.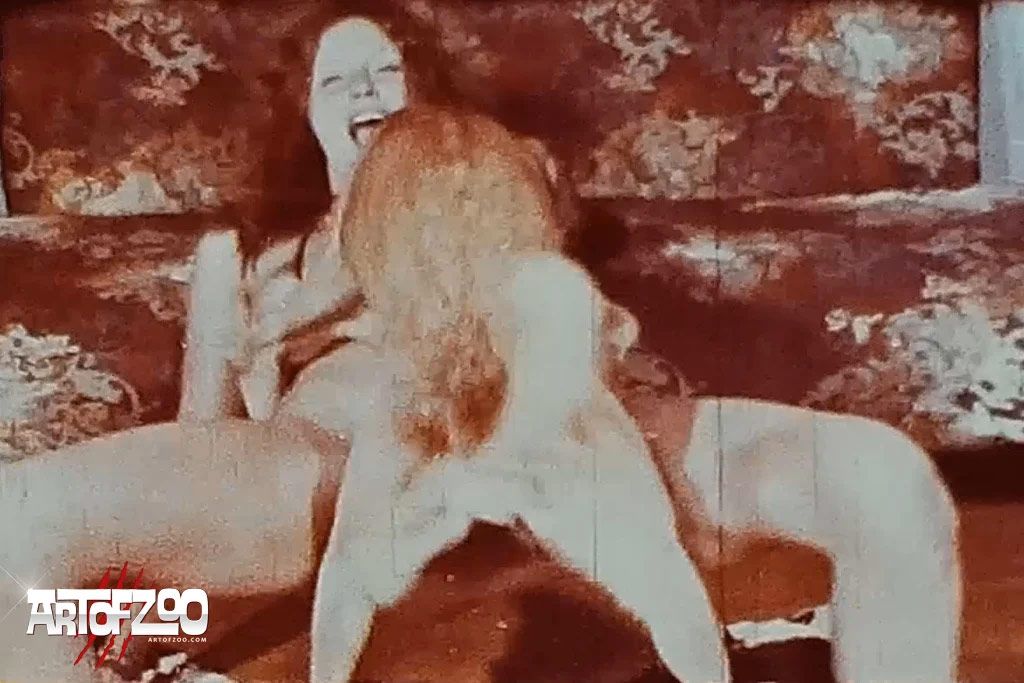 Says porn historian Jim Holliday: "I talked to the five people who made Dogarama. Eric Edwards, Chuck Traynor, the cameraman-director Bob Wolfe, the dog's owner, and the money man. Their story is the same. I'm going to take the word of a woman [Linda Lovelace] with an axe to grind over five persons who were there?"
"Let the public think what they want. I'm telling you, she's full of shit. These five guys to conspire and tell a story and remember it for many years, with all the drugs and alcohol and life experiences they've had, that would be a conspiracy that would make me want to have them installed as the directors of the Soviet Union or the CIA."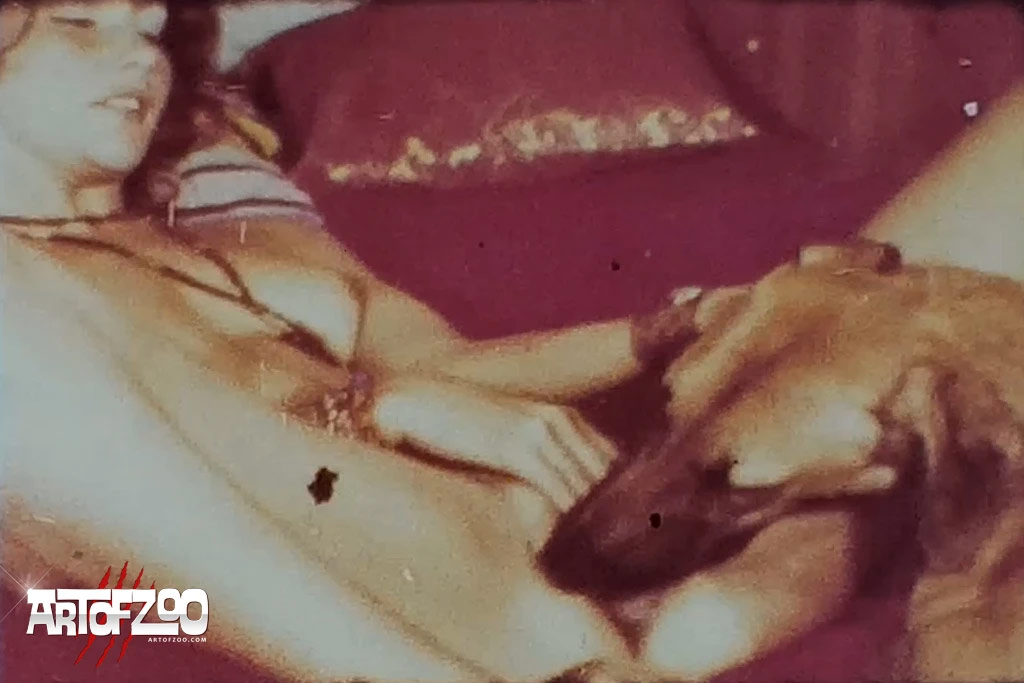 "Linda Lovelace's story that she was victimized is as ludicrous as those yoyos who think that Neil Armstrong and the boys landed in Arkansas and that the whole moon landing was a hoax. If America doesn't want to believe the truth, I can't help them. The owner of the dog says that Linda Lovelace, a couple of days after, asked if the dog was still available. The owner was gay. If you study the loop, when the dog mounted Linda Lovelace, he went straight in her butt. He knew what to do. That tells me the owner and the dog had something going on."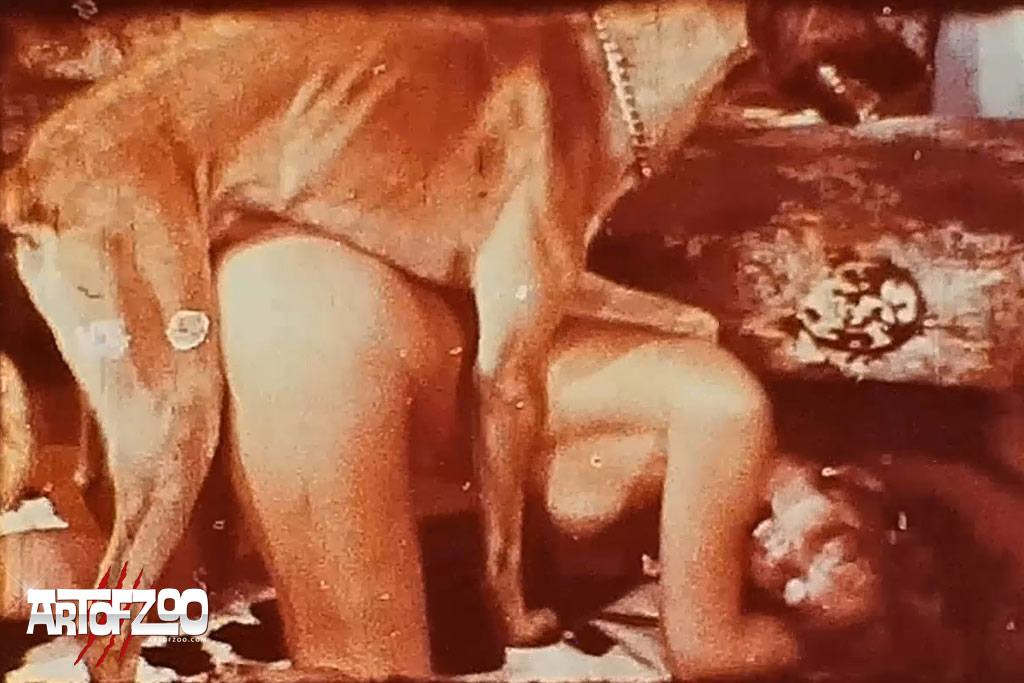 Linda Lovelace gained a reputation for her enthusiasm for fucking dogs. She reportedly put on bestiality shows for Hugh Hefner and company at his Playboy mansion in West Los Angeles.
Linda and Chuck flew to Los Angeles where Linda did a 4/73 Playboy pictorial with photographer Richard Fegley. They visited Hugh Hefner at his Playboy mansion. Hugh said he loved Deep Throat because it was more than straight sex, but also had comedy and a story. But Hefner was more interested in Linda's dog flick.
"That was terrific," Hefner said. "We tried that several times, tried to get a girl and a dog together, but it never worked out."
"That can be tricky," said Chuck. "The chick's gotta know what she's doing."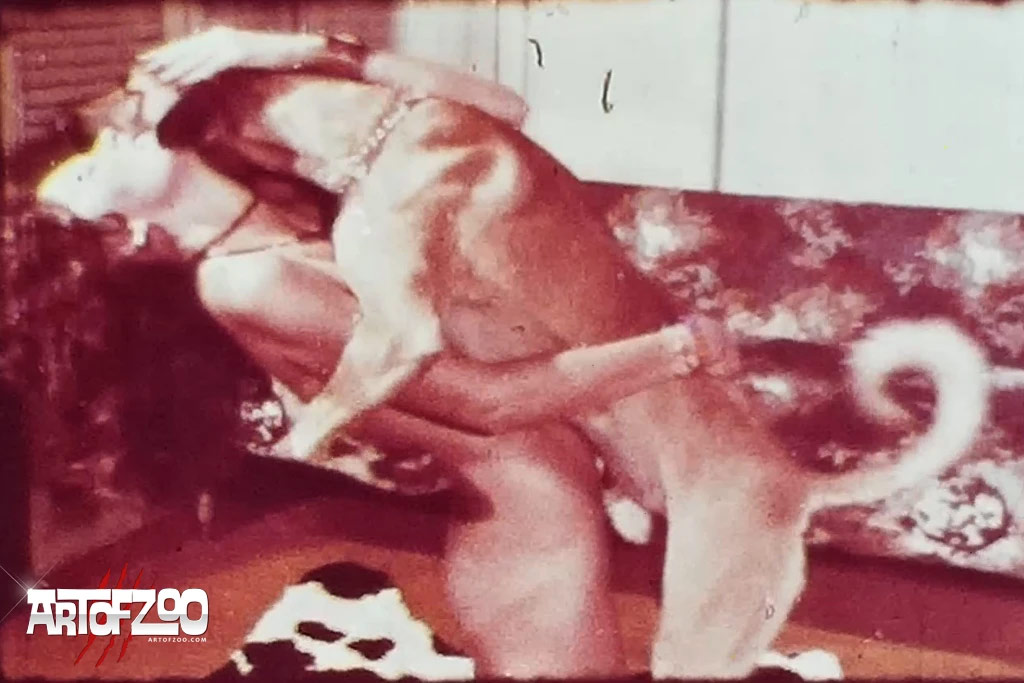 Chuck and Hugh Hefner spent the next couple of hours talking about sex with animals. At Hugh's regular orgies at the Playboy mansion, Chuck pushed Linda on to Hugh, hoping to develop his friendship with the publisher. But when Traynor realized that Hefner would never bring him into his world as a partner, he and Linda left. According to Eric Edwards: "Linda was easy to work with. She was friendly and seemed to enjoy what she was doing. I never saw her with black eyes or bruises. I never had any indication that she was unhappy with what she was doing."
A porn peer of Linda Lovelace's from the early 1970's New York sex scene remembers: "Linda Lovelace would suck anything that was attached to a dick. She loved sucking dog dick as much as guy dick."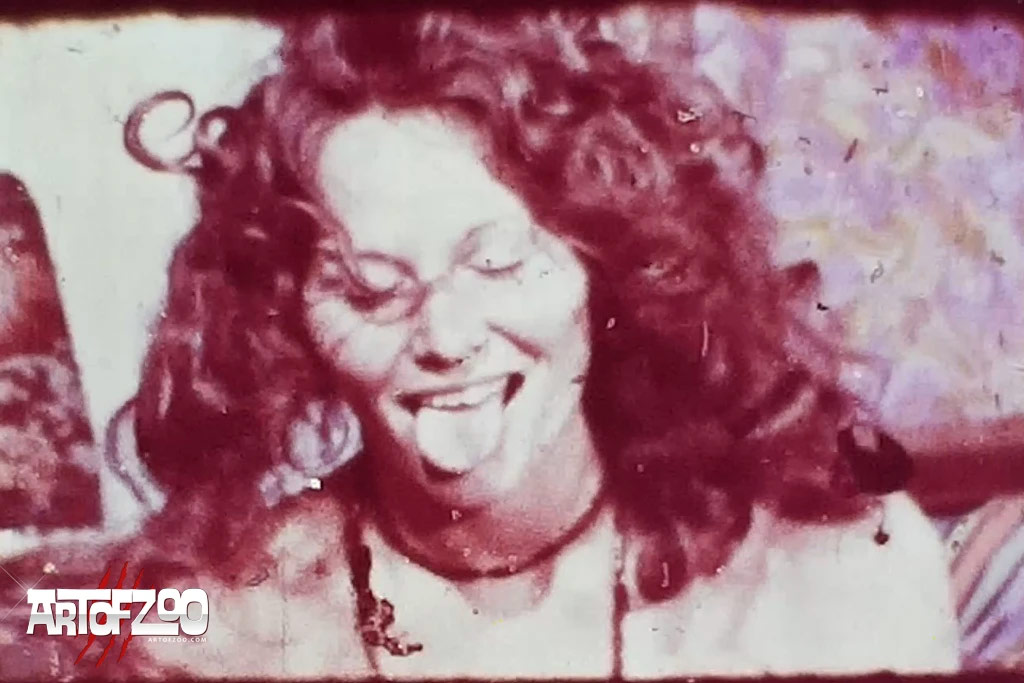 (Interview / Article Source : Unknown)
---