GREAT ANIMAL PORN TAILORED TO YOUR REQUIREMENTS

WHAT IS CUSTOM ANIMAL PORN?
We all have that little 'thing' that turns us on. It might be a type of action – a type of Lady, a particular setting – a particular style of shoes or clothing, or even lipstick color. Only you know what your 'thing' is. And Petfans 'things' can get quite specific 🙂
We all know how it is, to watch great movie after great animal porn movie that doesn't quite hit the spot for you, due to lack of that vital detail. Well, have no fear! You can now commission a Custom Animal Porn Movie, and request all the finer details you'd like to see.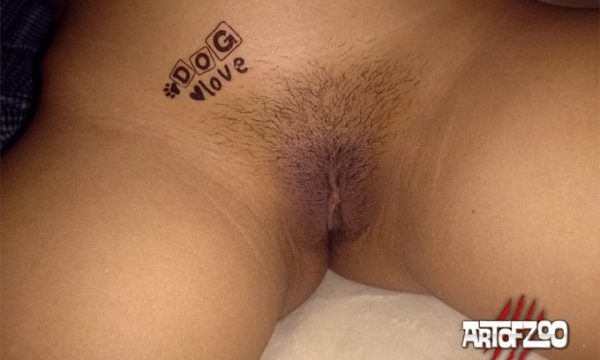 WHO IS CUSTOM ANIMAL PORN FOR?
Premium custom animal porn movies and commissions are for hardcore Petfans, for serious Collectors, and for Fans who really need to see that 1 special thing.
Members also commission Custom Movies, to help increase our cash flow, and to help us continue our work.
Custom animal porn movies are usually commissioned and purchased by higher-net-worth Members.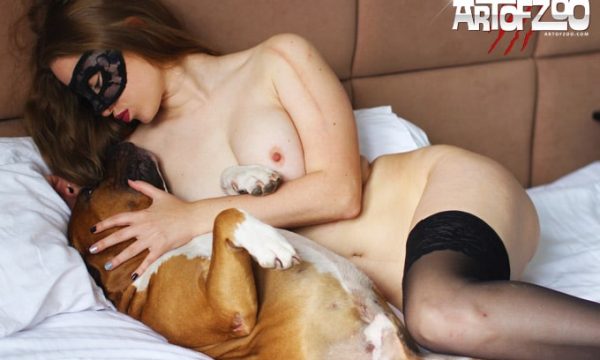 CUSTOM ANIMAL PORN PRICING
Custom movies vary in price, depending on:
Which Model (or multiple Models) you request
Which country they are from
What specific action you request
Which particular venues or ambience you request
What props, clothing, accessories or equipment
All these various factors will affect the price.
A BASIC Custom Movie starts at 2000 Euros. (Basic being e.g. 1 Model, from a less expensive location, with a few private touches).
We will discuss all the relevant details with you when you make your initial request for a Custom Movie.
HOW TO REQUEST A CUSTOM ANIMAL PORN MOVIE
Please read the WHOLE page CAREFULLY before contacting us, so you are aware of ALL details concerning Custom Animal Porn Movies.
Requesting a Custom Movie is easy. First, please contact us, and tell us your idea or request for a Custom Movie. Please keep your requests clear, short, and concise as possible (see Custom Movie Terms point 5, below).
We will review your request, and let you know if it's possible. We will let you know, and also discuss costs with you. If that's all to your satisfaction, we will ask you to pay 50% of the Custom Fee, in advance.
We may need some time to shoot your requested movie, so please be patient. When your movie is ready, we will send you a set of screenshots, and ask you to pay the remaining 50% of the Custom Fee. We will then send you a link, where you can download your movie. Please DO NOT SELL / SHARE YOUR CUSTOM MOVIE before we have had the opportunity to sell it on the site. (This applies to non-private Custom Movies). Please read the Terms below, for clarification.
CUSTOM MOVIE TERMS
Please read these Terms CAREFULLY, before requesting a Custom Movie:
1. It's not economical for us, to sell Custom Movies privately, without selling them on our site(s). We can lose thousands of euros doing this. It's also a very convenient way for competing sites, file sharing sites and private sellers/sharers, to get valuable animal sex material, for a very low cost. For these reasons, ALL custom movies we produce will be released for sale on our site(s) at a later date. This allows us to offer Custom Movies at a more reasonable price. If you absolutely MUST have a private movie, only for you – we CAN do this, but we typically double the price.
2. Any custom movies found to be shared BEFORE we have had an opportunity to sell them on our site(s) and recoup some of the costs involved, will result in deletion of your Member account, loss of any Trust Level or Kudos you have, any benefits or special access you've achieved, and no further business with you. You'll have to come back as someone else, and start ALL over again from scratch.
3. ALL movies are masked. NO EXCEPTIONS. We've listened to 'oh don't worry I promise to definitely not share this unmasked movie' only to find it shared 2 minutes later. AND the Member involved, squealing about loss of his Trust Level. Get the message – TRUST, is how much you can be trusted. If you demonstrate quite clearly that you CAN'T be trusted, then you will lose your Trust Level, maybe your account, and any good relationship you have built up with us – so please be smart, and be trustworthy.
4. We will not ask our Models to do anything that is dangerous, harmful, or potentially unhealthy. E.g. – dog rimming can result in some very serious illnesses. Ass-to-mouth etc, can result in a hepatitis infection which can be fatal. Really ANYTHING that could be harmful to our Ladies, please don't request it.
5. Please don't 'rubberneck' – i.e. engage us with 50, 5 page long discussion emails about your kink, because talking about your kink is much, much cheaper than putting your hand in your pocket and spending a dollar. If we feel that your inquiry is not sincere, we will decline your request. Please be reasonable with our time, when requesting/clarifying your custom requests.
6. 'Artistic License' – when agreeing to shoot a Custom Movie, we will do everything in our power to fulfill your request(s) to your satisfaction. Please note, that ideas and concepts, are open to a certain amount of interpretation. E.g. – 'thigh-high boots' could be above the knee, mid-thigh, or crotch-height. So please be as precise as possible with your requests (without the 50 x 5 page theses of course). To date, this has never been a problem and our Custom Patrons have all been quite happy with their productions. But we do ask an amount of 'wiggle room' when interpreting your requests, just in case.
7. If, for some reason, it transpires that we can't shoot your requested movie (Model unavailable, some issue or other), we will refund any funds paid back to you.