How to Add Subtitles to Movies
In the past, we added English subtitles into movies during editing. We decided to change this, because not all Members speak English. Adding subtitles with an SRT file is the proper way to do it, and will give us the opportunity to add subtitles in many other languages.
Adding a subtitle file is very easy, and nothing to panic about. It's usually 2 or 3 steps. Here's how…
1. DOWNLOAD THE SUBTITLE FILE
Download the subtitle file (the .SRT file) from the movie page. Maybe stick it on your desktop.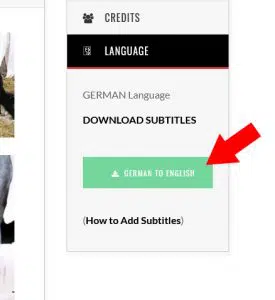 2. OPEN THE MOVIE IN YOUR MEDIA PLAYER
There's hundreds of different media players, so we can't give specific instructions for all. Usually there is a SUBTITLES option under the file menu, or if you right click on the open video. You can also try dragging-and-dropping the .SRT file onto the open video.
As an example, here is how to do it in Media Player Classic. Here is how to do it in VLC Player. Whatever media player you are using, a quick Youtube search will tell you how to do it.
3. ENJOY
That part is self-explanatory. 🙂
4. SUBTITLE TRANSLATION
If English is not your first language – or it is, but you speak other languages fluently – and you would like to see subtitles in your language, and help people in your culture enjoy Petfun too, please download the .SRT file – open it in Notepad (or equivalent), and translate the texts. Send us the new .SRT file (tell us what language it is of course!) and we will add it to the movie page. Rewards available. Thanks for your help!