For our more hardcore Supporters and Petlove Connoisseurs, we have our Moguls Group. This is in response to our need for an increased budget on movies, and various Members offering to help with those costs.
Moguls are Members who contribute a little extra, to help us create media we would otherwise not have the budget for. By contributing towards production costs (Model fees, travel and logistics, etc):
Moguls get to enjoy certain exclusive benefits, such as bonus material, extended versions of movies, etc
And our scope for more adventurous / more experimental shoots is greatly improved.
Mogul Projects help us move towards a new generation of Pet Love movies and Media.
HOW IT WORKS
We will announce potential projects or shoots we would like to do, or Models we would like to work with. We will post new projects in the Mogul Projects Area. We then contact Members on our Moguls list and ask if they would like to contribute.
If we do not get sufficient pledges for the proposed project, we will shelve it and look at it again at a later date.
If we do get enough budget pledged, we then organize payment of contributions, and the project goes ahead.
(IF the project cannot proceed – e.g. pledges don't come through, logistics problems, etc – we will cancel, and return payments to Moguls).
If you are not yet on the Moguls list, you can contact us any time to be added to the list. Please note: we aim to keep our Moguls list short and effective. If you're on the list, but don't appear to be doing anything, we'll eventually remove you from the list.
HOW MUCH DO I NEED TO CONTRIBUTE TO BE A MOGUL?
For safety and administrative reasons, we aim to keep our Moguls Group quite small. For this reason, Mogul contributions will typically be from 300 euros for a simple project, up to 1000 euros for larger, more complicated, or more specialist projects. We will detail the necessary amounts on each Mogul Project as we publish them.
For new Members – sorry you will have to deal with our less convenient payment methods for Members with a low Trust Level. However, as a Mogul, your Trust Level will jump up quite quickly. We can organize more convenient methods as we get to know you better. Members who have been with us a while will already be familiar with this setup.
MOGUL BENEFITS
For each funded shoot, Moguls will receive:
An exclusive full photoshoot of the event
An extended edit of the completed movie, with additional footage
1 Free Movie credit, for a future movie purchase on the site
Regular contributors will get any other freebies or extras we have knocking around, all those little exclusive tidbits. We will create a private Group for Moguls at a later date. For now, we will do it by email.
Please note: Mogul contributions go towards your Trust Level. Moguls who are not yet Trust Level 3 or higher, will still need to wait for the download buffer to finish before we can send out your movies. This is to prevent material from falling into the wrong hands. With regular Mogul contributions, you will be a TL3 in no time anyway, thanks for your understanding.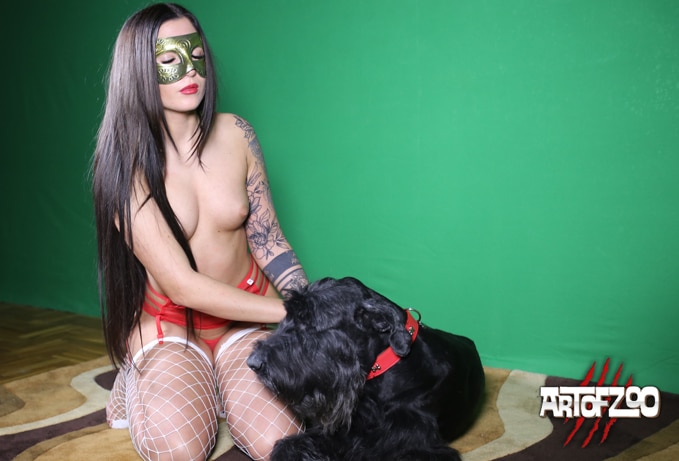 WHAT MOGUL PROJECTS ARE NOT
With our regular animal sex movies, we have always ensured that movies are good value for money. We ensure that there is a suitable amount of actual action, that movies are long enough, and various other quality control criteria. In fact, we pretty much built our brand around that fact.
We have zero intentions of short-changing our regular Patrons and supporters, by skimming material from our movies, to give to Moguls. It's not what Mogul Projects are about. So don't panic.
Typically in any given shoot, there is material that doesn't make the final edit. The 'DVD extras' if you like. Footage that does not quite fit into a given movie. Where we don't have such footage, we will usually aim to shoot an extra scene, just for Moguls. It's fair since we would likely not be shooting these particular movies at all, without a bit of help from our Moguls. We WILL, however, always keep things fair for all our Patrons.
MOGUL ACCESS
Each payment you make, goes towards your Trust Level and your payment history. As an additional benefit, Members who have contributed 4000 euros or more – at once or over time (each payment goes towards your total) – you can then request an Attendance at a shoot. There are some terms – you will need to behave yourself, not turn up drunk etc – shoots happen all over the world, so you will need to be able to travel. We will provide more info on Attendances as your Trust Level increases.
HOW DO I BECOME A MOGUL?
Please drop a message or mail to Support, and let us know you have read the above guidelines, and you would like to become a Mogul. We will put you on our Moguls list and contact you when there are projects for your consideration.
We will need to remove Members from the Moguls list if they are not doing anything and just want to be nosey. So please join the Moguls list only if you intend to be a Mogul.
Thanks for reading. Now… quiet on the set… ACTION! 🙂