…we've had a fair number of LTGAs – that is, Ladies That Got Away. I'm not talking about the huge volume of Models worldwide we haven't been able to work with due to their location. I'm talking about those Ladies who actually did it – some, coming with superb material and everything – then simply vanish. Doing doggy is one thing – but I guess going public with a movie is the scary part. So it's understandable.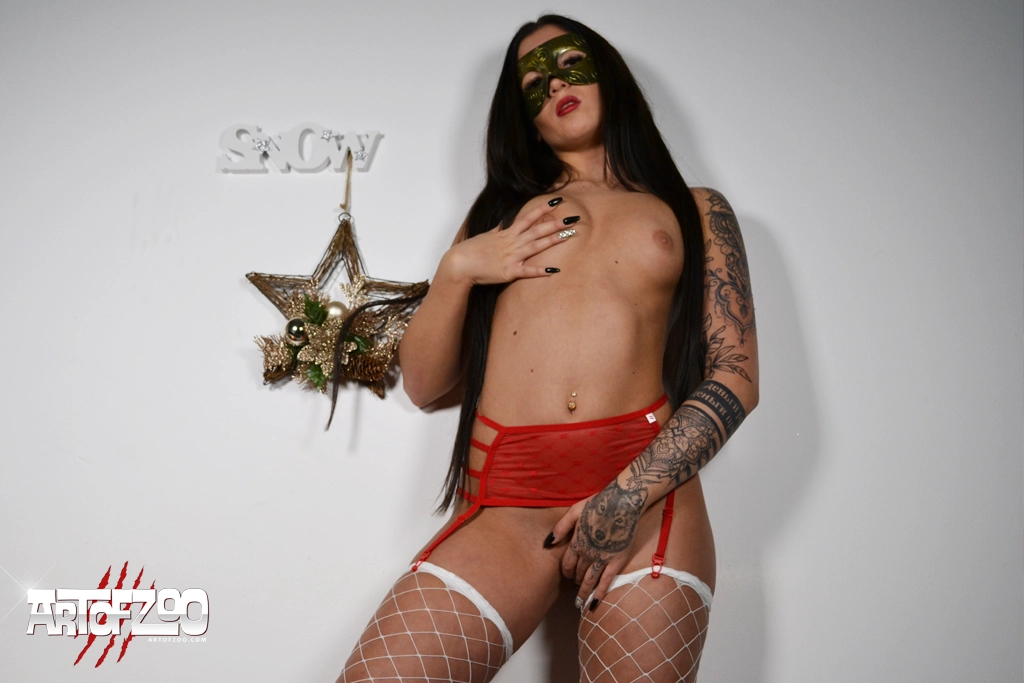 The other type of LTGA, are those Ladies who simply slip through our fingers. One such Lady is Raven, a superbly sexy female from Eastern Europe. The day she wanted to shoot, Animal had already been with Honey the day before, so he was on a rest day – though we did do a few photoshoots with her on that day. Then, we couldn't manage to be around when she was around. By the time she was finally ready to rock, ILZ had already left the country. Missing out on that Lady has been a thorn in our sides ever since.
I'm sure you've seen pics of Raven dotted around the site. "Hey, who is that Lady with the long dark hair, and is there a movie with her?" is a very commonly asked question on Support. No surprise really, the Lady really is quite something to behold.

I spoke about the 'Orphan Ladies' problem, in a previous post – that being, Ladies who are interested in Modeling for us, but who don't have a dog and are nowhere near any suitable Owners.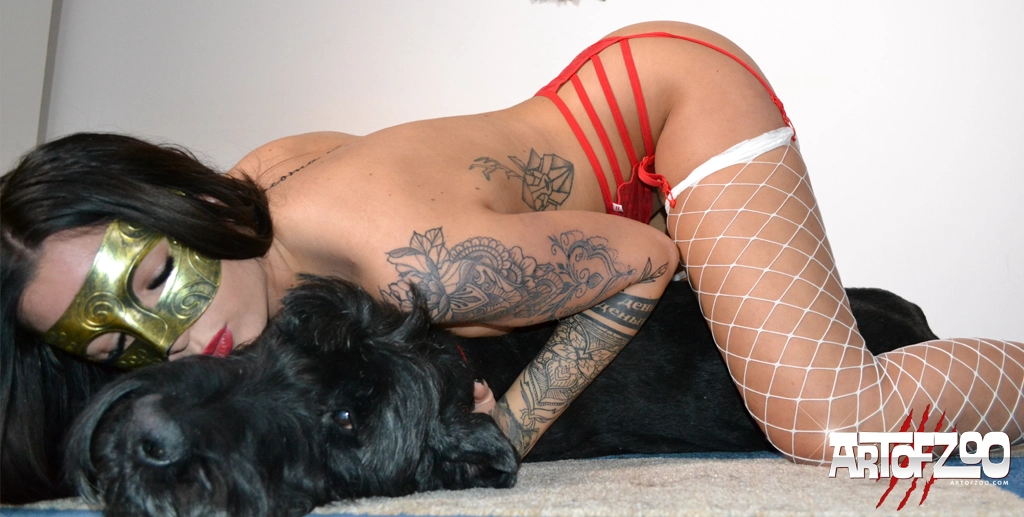 Our Heavyweights came through, we got the necessary funding, and the building of our new website NextLevel will proceed shortly.
One of the aims of that site, is to find ways to fund the travel and associated costs of flying those Orphan Ladies to somewhere where there are dogs. To one of our Producers, or to us.
If we can make that work – you can expect a substantial increase in the number of stunning Ladies getting into dog sex – along with tons of new creative ideas and offerings from Pet Ladies from all over the world. Something to look forward to.
Since we currently have no suitable Owners in her current location , Raven now falls into the Orphan Ladies category. She has been in touch, and is still interested. As are we 🙂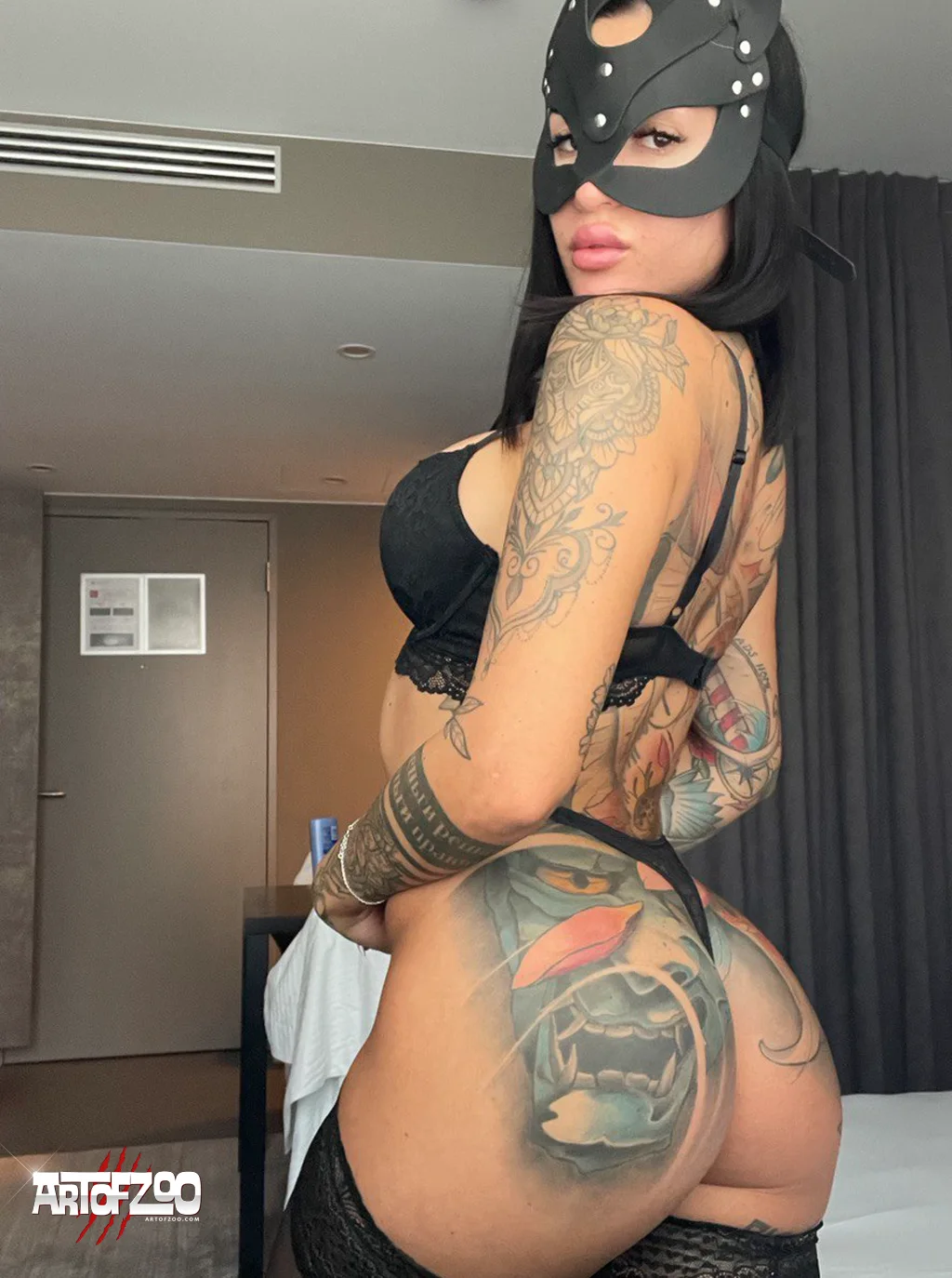 In anticipation of Nextlevel, another little experiment. We would like to fly Raven out to us, far, far away in Shambala. For 2 weeks of deep doggy loving. We have 3 dogs here – and who knows, the Lady may be interested to have a go on the old Mach. 1 while she is here.
We have agreed a fee for the Lady, and agreed on minimum 3 complete movies from the trip – 4 if possible. Keep in mind, the Lady has not yet done it with a dog, so there will be some learning curve. That, plus 2 weeks of shooting, there will be plenty of bonus behind-the-scenes material on this Mogul shoot.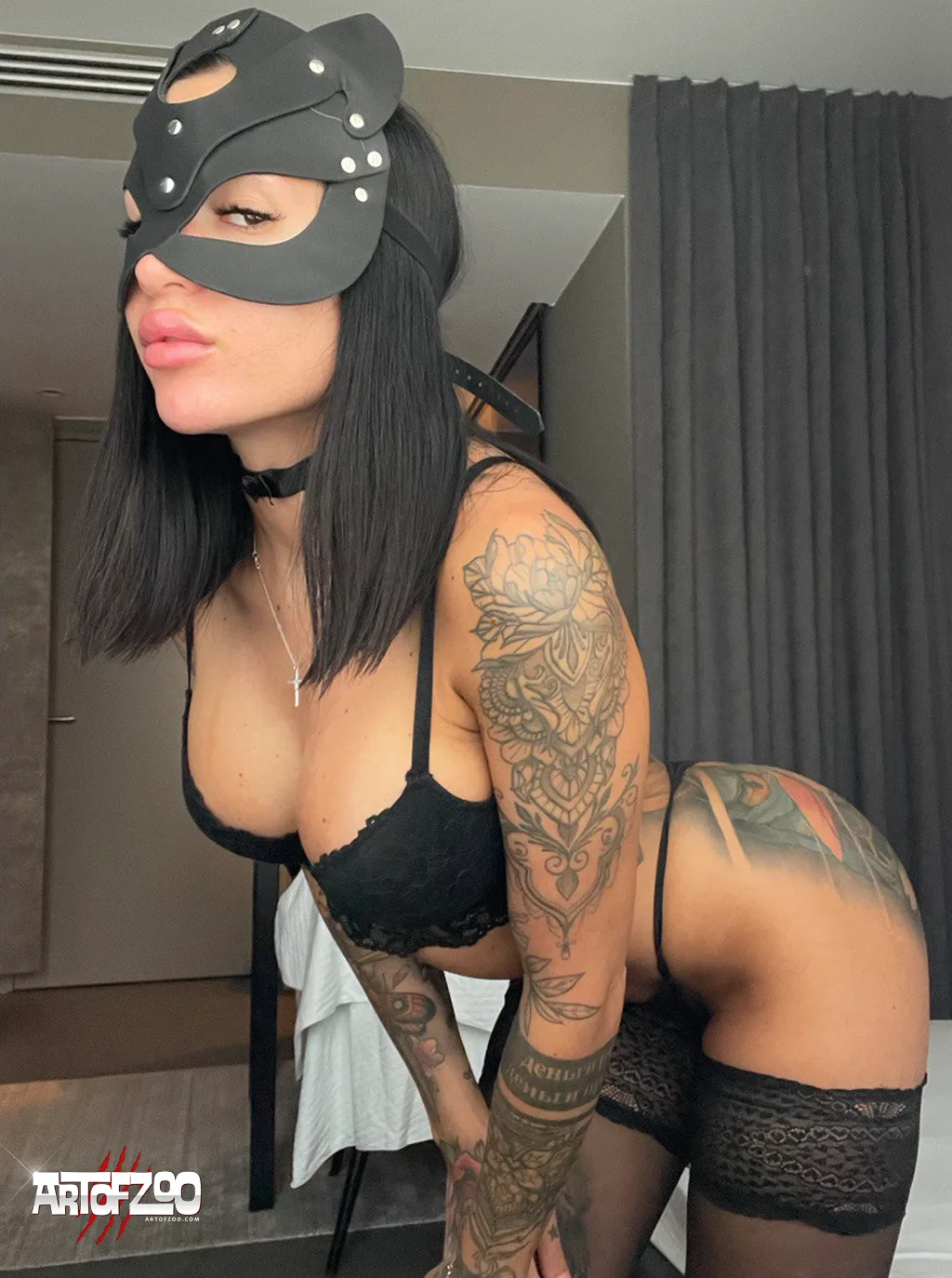 Since we last met her, Raven has 'had a bit of work' done. She's added some more tattoos, had her lips done (just a touch, nothing too crazy) – AND increased her boobs a bit. All in all, I'd say the Lady looks amazing – yes the tats may put a few of you off, but then Raven had a lot of tattoos before.
Personally, I dig tattoos on a Lady. Cupcake had a load, and that didn't seem to have any impact on that Lady's popularity. You 'no-tattoo' Folks may wish to rethink that position – since a Lady brave/rebellious enough to get inked up, is often a Lady naughty enough to do a doggy. It's generally the first thing I'm looking for when speaking to a potential new Pet Girl. Down to personal taste, I suppose.
This will be our most ambitious movie Mogul Project to date. The cost of this Lady, for 2 weeks – with 3 or 4 movies (quite a few sessions), plus travel costs, plus accommodation and any other minor associated costs – this project won't be cheap to pull off.
But, based on the numbers – what Moguls have paid for previous projects, and how many Moguls we have currently – it's doable. I guess, then, it's down to how many of you fine Folks are keen to see this superb Lady well and truly bred. A few, I would imagine. I know some of you are as crazy as I am – but few I reckon, crazy enough to not want to see Raven in action. I mean – wow – that ass. Well, you don't need to hear too much from me, the Lady's loveliness speaks for itself.
The Mogul fee for this project is 600 Euros. For your help in making this all happen, you will receive all 3 (maybe 4) movies, plus some photosets, plus all the background bonus material. Should be quite a bumper pack of goodies.
We're gonna need a good number of Moguls helping out. The same number of Moguls that we got for the Strict Machine bondage frame project would do it. More would be better – if we have more funds in the pot, we can always negotiate extra shoots with the Lady.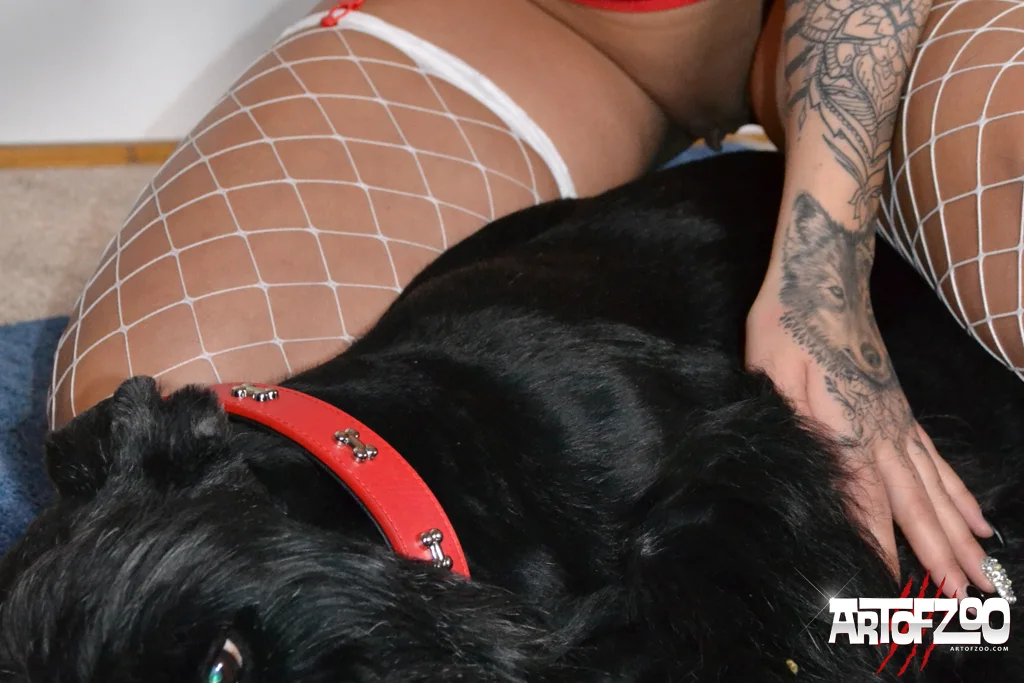 So – both for the experiment in flying Models to Owners reason, which could change everything – plus the My God let us get this luscious Lady well and truly dogged reason, there is ample reason for you to jump on and lend a hand with this Mogul Project. We are counting on you Folks, and you have not let us down yet. Come on People – that hot Raven pussy needs to be turned Pet Pussy as quickly as humanly possible. Once here, our 3 boys are gonna love the hell out of this Lady the lucky fuckers.
One last thing / nag. Now, EVERY Mogul Project to date, we have had a bunch of Late Moguls coming, after the shooting is done. Waiting for enough Moguls to raise the necessary funds, takes time. The quicker we get enough Moguls, the quicker these projects can get underway. Not to mention, the Late Mogul fee is usually 100 to 200 Euros extra. So, if you are just a bit more timely with your support of these projects, not only will it make our lives easier, it will save you a bunch of cash. Makes sense, right? 🙂
This is Mogul Project #4. Including Codename:NextLevel (which I have not listed as a Mogul Project because – well because it's not really a Mogul Project), we have successfully pulled off 4 crowdfunding projects to date. 5, if you include the building of Gaia Gold. 100% success rate. As always, we have contingencies in place, should anything go wrong and we need to refund Folks. No need to be nervous.
So, none of your sitting on the sidelines until the job is done, please. These projects are a Team effort – we get the job done, always have, and we are counting on you to, too. So wrap your eyes around that Lady, and start getting your Mogul mails over to Support so we can get this show on the road already 🙂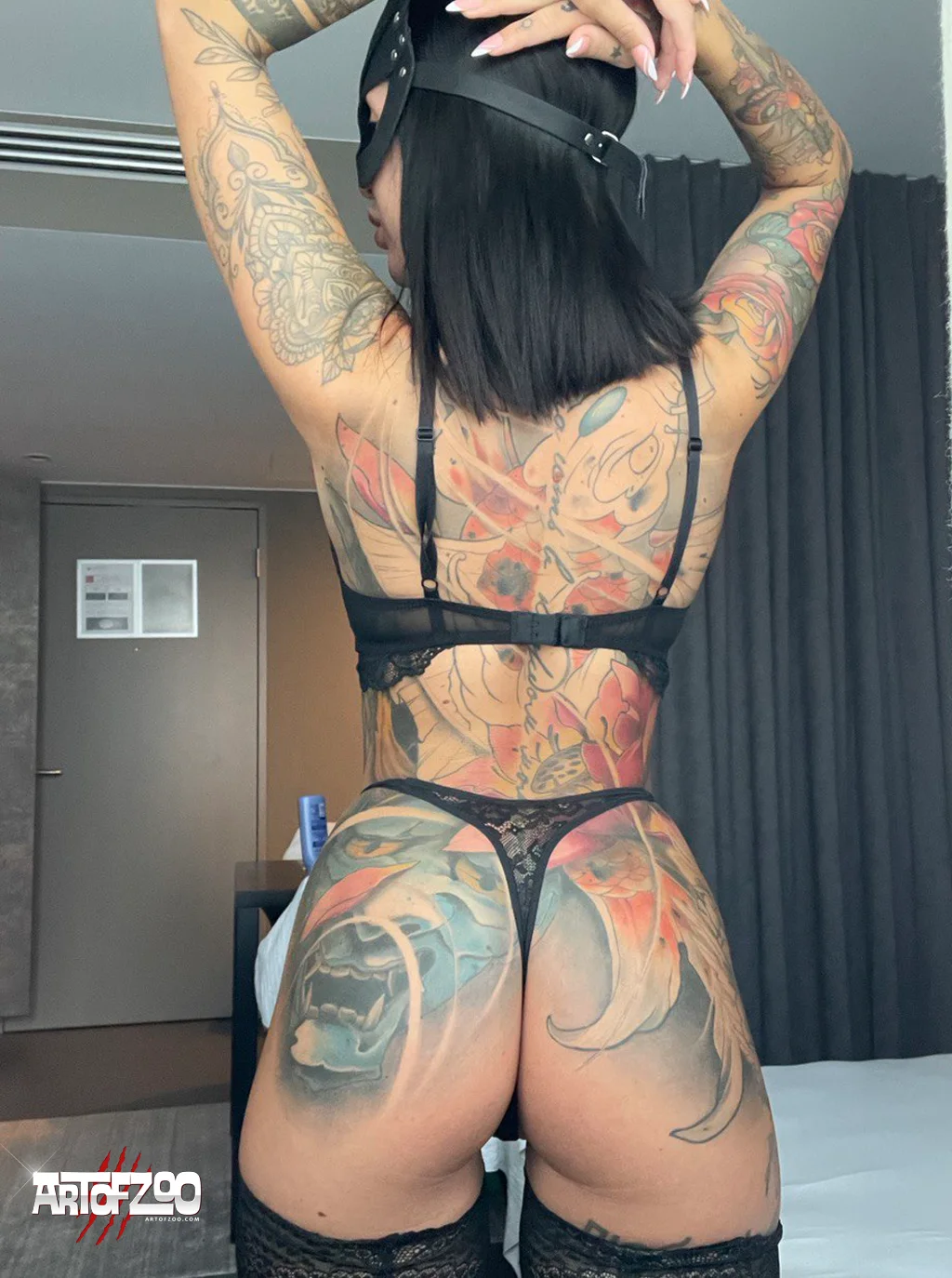 ---