Bine is a friend of Art of Zoo, from our previous community, one of our genuine and hardcore animal sex fans. Bine gives us the lowdown on her love and lust for horny hounds…
Please tell us about yourself. What music you like, what movies, books – what is your outlook?
Pop, Elektro, Techno, The Story of "O", Pretty Woman, Dirty Dancing, Despicable Me… Being happy, with everything positive that happens in my life.
How long have you been interested in dog sex?
I think since 2003, when my Husband told me he would like to try it, and he showed me some pictures and short clips.
How many times have you enjoyed sex with dogs?
It must be between 20 and 25 times.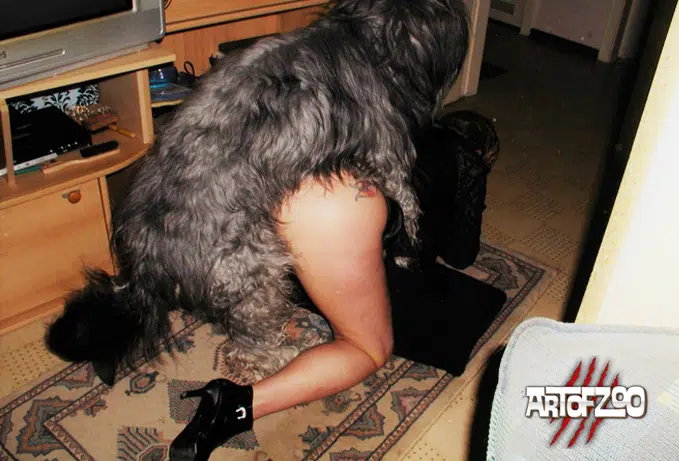 Would you say that animal sex makes up a big part of who you are, or are you a more casual pet lover?
It's one part of my sex life, there are so many more things I like and do.
If you had one 'dog sex brag', what would it be?
I am good with pure penetration, and with knotting, so I always try to take it all. Hubby always says that he has such a hot wife.
How do you rate your dog sex skills?
I am not inexperienced, but you can't have enough dog sex experience! Now I am somewhere in the middle.

Do you dress sexily for your dog?
Sure! I always love to dress sexy, so why not for a dog? He wants to do good things to me!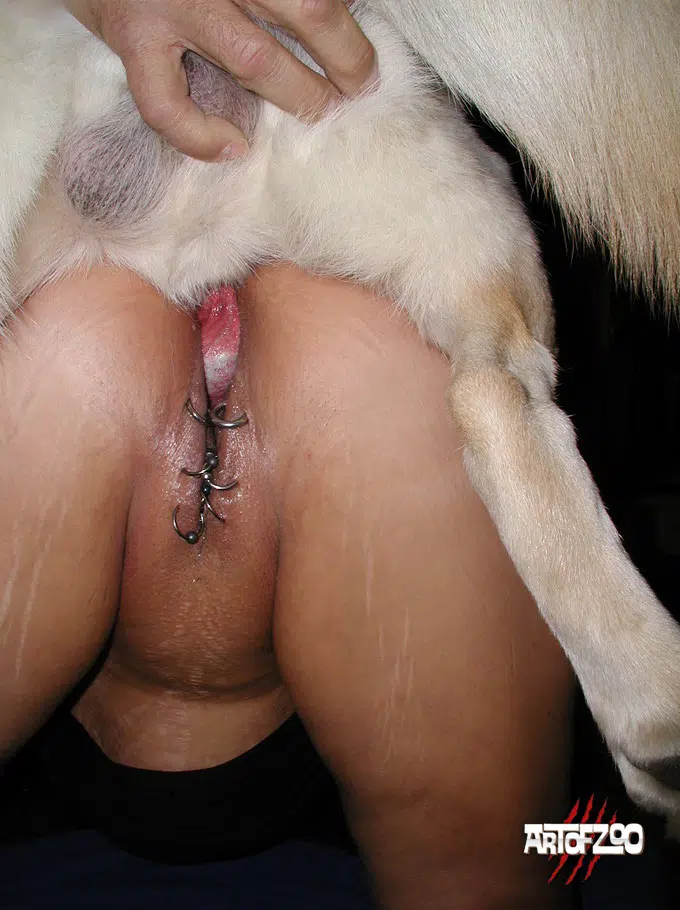 Did anything ever go wrong when you were having sex with dogs?
When I was new and inexperienced, I had a dog who also didn't know what to do. He scratched my legs, pressed his nose very hard into my pussy, and nipped my labia. It was only a bit of pain, it didn't stop me.

Please describe how sex with dogs makes you feel. Is it only physical? Or emotional?
It´s more than only sex. It's knowing that this is not human sex. Plus, I love to be used. When a dog mounts me, I get what I love.
What part of dog sex do you enjoy the most?
I love the part of knotting when he pumps everything he has deep into me.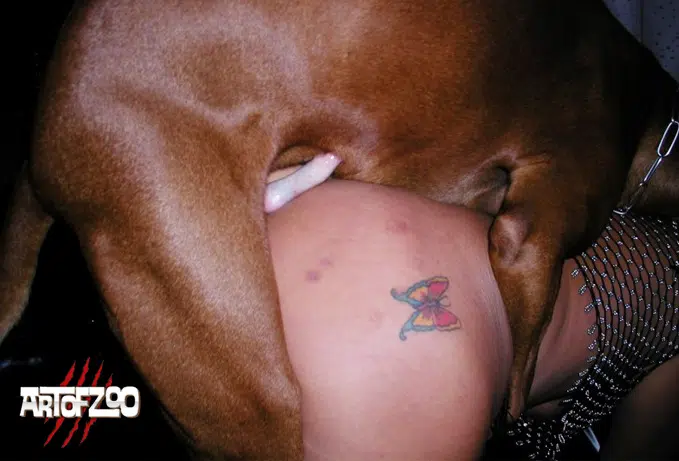 What is your wildest animal sex story?
One time, we went to visit the owner of a Rottweiler. After the dog has finished, we headed home. We were about 10 minutes on our way, when my husband parked the car in the fields, came around to my side, and licked the dog cum out of my pussy. He got me out of the car and took me from behind. He came deep inside me, that was sooo hot!
What is your favorite animal sex fantasy? Is there anything you would very much like to do?
I am in a room, and dogs come in one after another. They make me their bitch. When dog three has finished, I realize that I am on a stage and many people are watching what I do. My fantasy says I would do that for hours. But…really fantasy? Or better …..wish?
Please tell us a little about your first time. How did it happen?
We got an invite to a Dog-Party. I was excited, but also a bit afraid. We went to the party, the hours went by and at last there was one dog, and me – the question…yes or no. I did it, but the first experience at the party was not very nice. I was not really ready for it at the time.

How soon did you do it again?
I think the next invitation was 4 Weeks later, and the next experience was much better.

Did the experience change you or your life in any way?
Over the months, the experience got better, and smoother and more enjoyable as I got used to it. Now I try new things more often, even they don't work well the first time.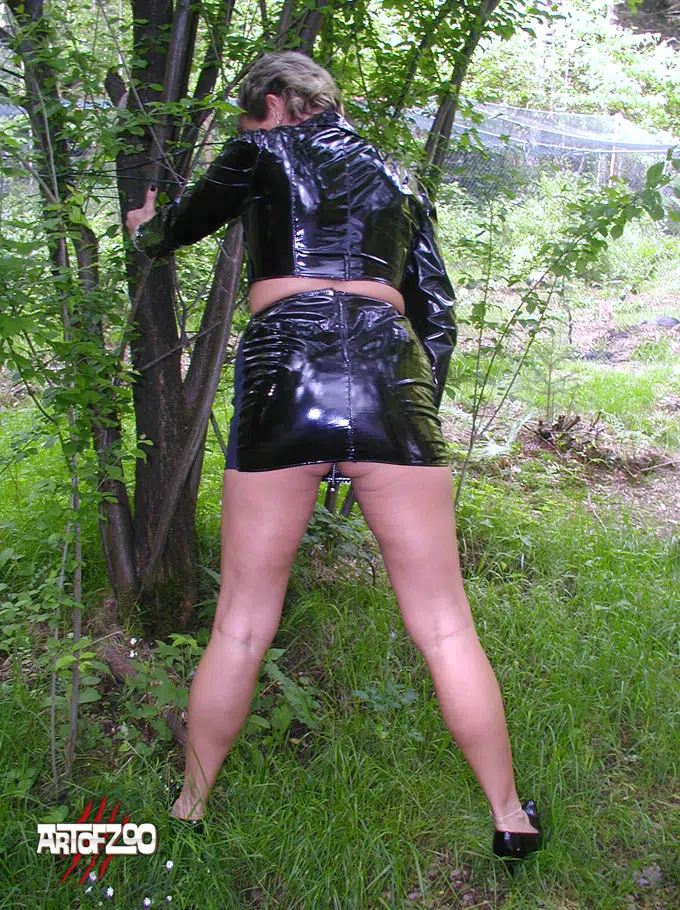 Does your partner share your interest in animal sex?
Yes, he really enjoys it. He was the person who got me into this.
Do you think that animal sex has enhanced the relationship between you and your partner?
Absolutely! Our horizons are much bigger now.
How important do you think it is, to be honest with your partner about your petlove interests?
It's very important, and we always talk about new things – even they sound funny or impossible.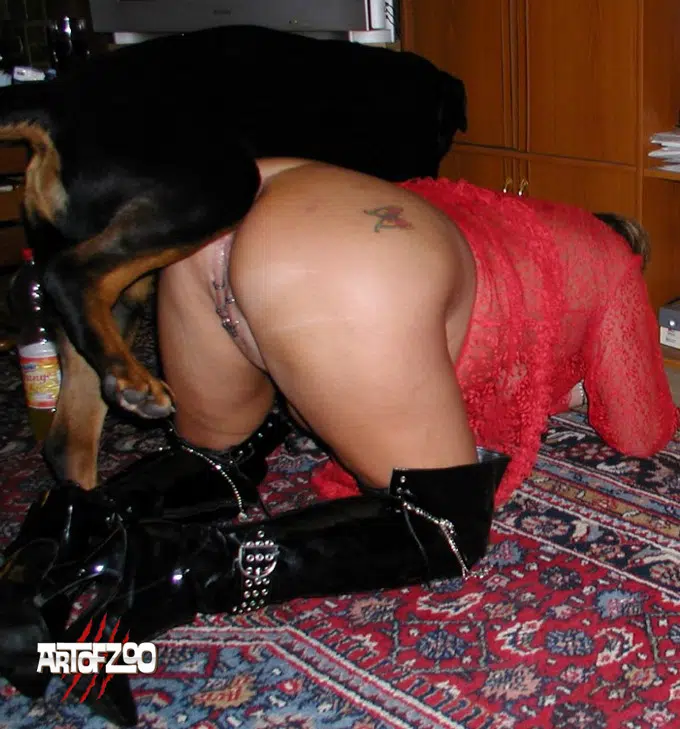 Many people will read about your dog sex lifestyle. How does that make you feel?
I am proud that I can inspire others, and I feel very good. And maybe a little bit excited.
What affect would you like your words to have on people?
Others should accept that people have sex with dogs. Lots of people. It's unusual for all the vanilla people out there, but for vanilla people everything is unusual. It's pretty nice for me.
If you had one thing to tell other ladies who are considering doggy sex, what would it be?
Ladies…try it out. Do it, if it is possible. It's so hot, what do you have to lose? Just be safe and be sexy.

Anything you want to say to the readers?
I want to thank all People, who like my pictures and "Thank you" to all who follow me and leave a comment.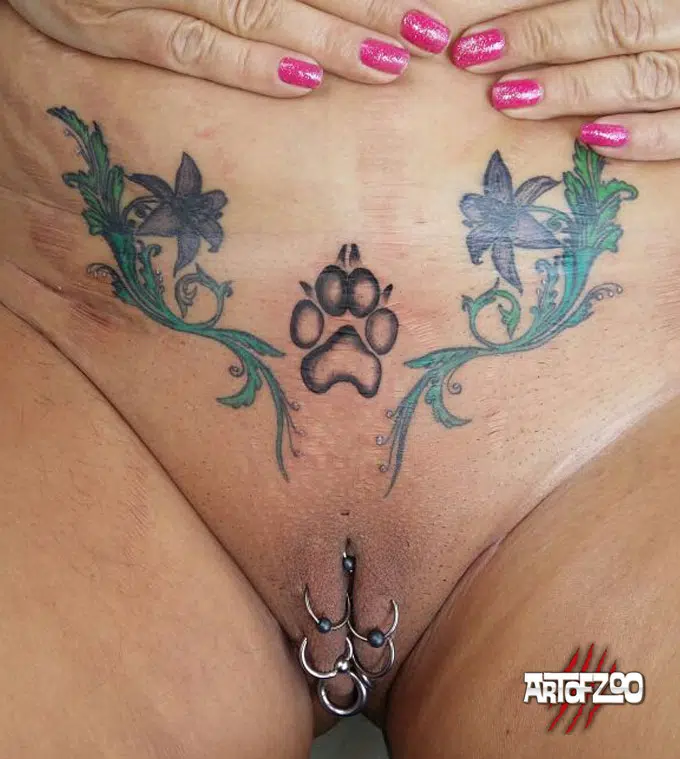 ---