"The Salty Taste of Love"...
Summer of Love.
It was the Summer of Love, no no, not the one in the 60's, I mean the one in the 20's, just after the pandemic. Anywho, it was the Summer of Love and our Delectable Donna felt like letting her hair down and Simba felt like blowing off some steam. Or other stuff. In any case blowing was involved.
We find Donna alone at a beach and Simba and his handler saw Donna parading herself around the waterline, strutting her stuff. Simba whined quietly when he saw this luscious woman and could barely contain his excitement as he got nearer and got a better whiff of whatever was emanating from between her legs. Simba was sure this bitch was in heat. His boss had said: ,,We're going to the beach today". He must have meant: ,,We're going to the bitch today."
Simba pretends to be well behaved, remembering all the rules about not licking in the face â?? or other places â?? or jumping up â?? or on top â?? but this girl, she seems to not realize what effect she's having on Simba's body and mind, with her bending over and providing ample views at her boobs, perfect shapely butt and that pet-pussy she's hiding in that red bikini-bottom.
Donna secretly cops a feel of Simba's massive soft and fuzzy balls, whilst pretending to only be petting him and when she gets no obvious reluctance or downright refusal, she simply unclasps her bikini top and lets Simba motorboat those wonderful boobies of her. We're on the beach. Motorboating seems the appropriate thing to do. It's maritime, right?
Simba's handler, Mr. X then shows Simba how the trick is done, whips out his cock and lets Donna give him a blowjob. Simba studies the action carefully, throwing in an errant lick once in a while, to speed things up. He wants his jollies too and the faster Mr. X finishes, the sooner Simba can get his go at that amazing pet pussy.
Simba keeps a very close eye on what's going on whilst Mr. X primes Donna's pet pussy and is fortunately allowed to taste her readiness. Donna in the meantime is having trouble deciding what she likes better, the human cock thrusting in her or that wide hot slippery tongue.
In the end the tongue wins and Donna opens her legs wide, we get a marvelous upclose and personal view of what's between those legs and can see Simba licking that pet pussy with gusto. There's no icecream on this beach and the water is salty, so a dog's gotta do what a dog's gotta do, to keep hydrated.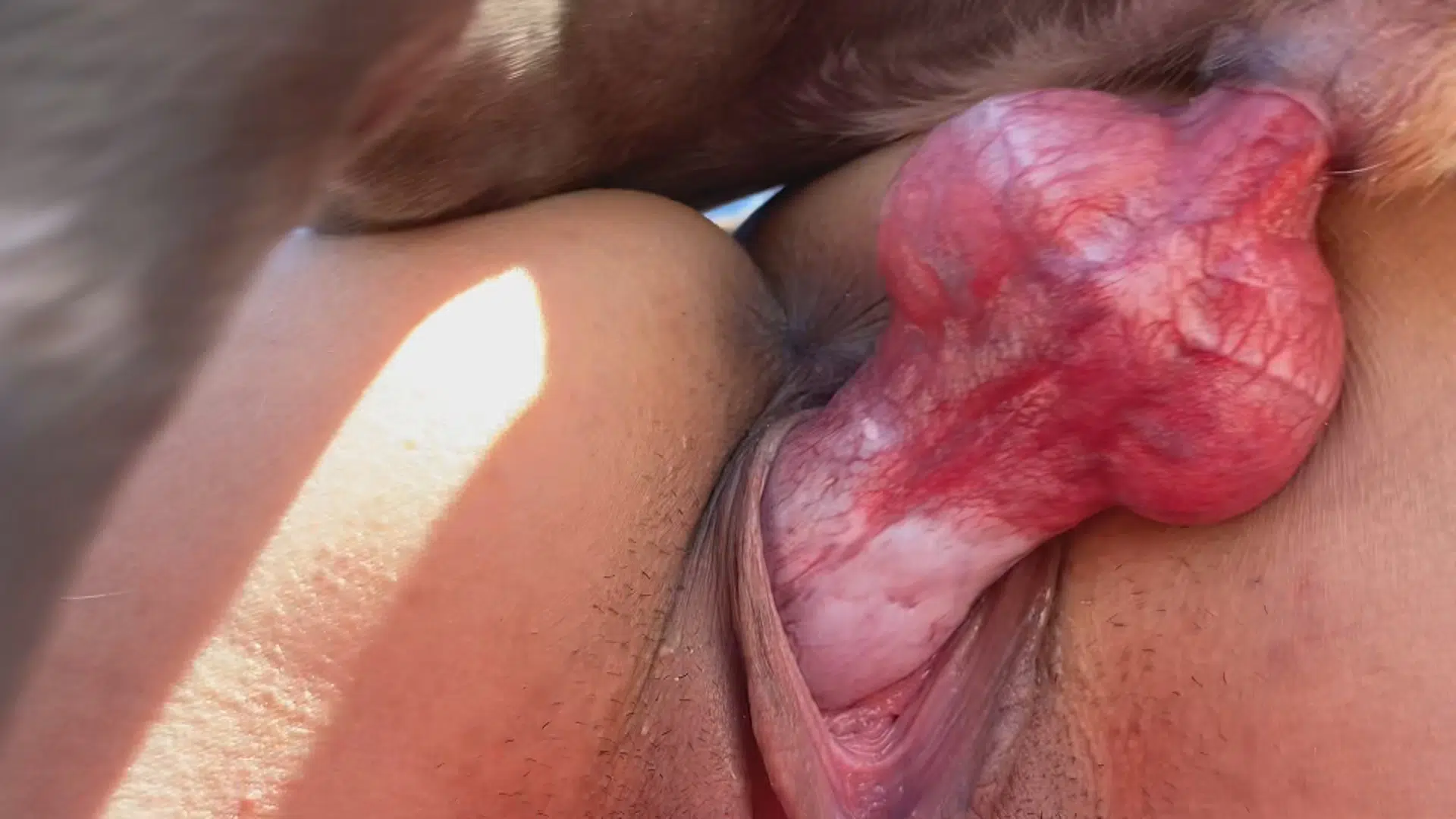 ---